Hello Cincy is a talent platform that helps organizations attract talent by providing programs that engage future talent, recruit new talent, and connect new comers.
Hello Cincy is the Cincinnati Chamber's talent attraction platform. The platform helps organizations recruit and engage with talent by providing programs that connect newcomers and remote workers, create immersive experiences with business professionals new to the areas, and develop cohorts for director and c-suite level newcomers to get more involved with local civic opportunities.
A highly-engaging, interactive immersion day that introduces new-to-town employees to the Cincinnati region, embeds them in the community and helps retain talent.
Hello Cincy Day is a customized immersion experience for Cincinnati newcomers get an introduction to the Cincinnati region, connect with each other, to help them build quality of place. The Cincinnati Chamber manages all logistics for this one-day session including meals, materials, transportation, parking and more.
*Employer specific sessions can be scheduled upon request.
Relocating to an unfamiliar city can be difficult. In Cincinnati, we're making it easy! We welcome new residents with open arms, create opportunities for newcomers to meet other newcomers and introduce them to region's greatest assets.
Designed for newcomers and remote workers, Hello Cincy Social Hour is a great event dedicated towards networking and connections. All events have light bites and beverages available, as well as a comfortable environment for people to come and go as they please. 
Hello Cincy Executive creates a sense of place for newcomer c-suite employees through access, connection, and acclimation.
Over a three-to-four-month span, participants will gather for unique experiences at premier venues around the region to explore Cincinnati's history, economic landscape, arts and culture, and other vital community assets. Each of the program's six sessions will offer an opportunity to connect deeply with other newcomer and top established executives in an intimate setting – building a high-end network of peers while deepening ties to the region.
We know that creating a sense of place goes beyond the executive's experience alone, which is why this program allows for partners to participate. This creates an affinity for the region that goes beyond the professional realm, serving the whole person and their family.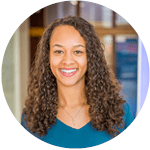 HAVE QUESTIONS? CONTACT:
Kabrella Clark
Talent Connections Manager