Your Chamber, Your Network
We are dedicated to the growth of the Cincinnati region – all 15 counties. With a Cincinnati Chamber membership, you'll have access to a number of growth opportunities for you and your business.
The Value of Membership to You and Your Business
Access to exclusive programming, resources, and connections that drive growth
Member-pricing on events, leadership development programs, HR consulting services, and more
Advocacy for pro-growth policies at all levels of government and connections to local leaders
Savings through group buying power on workers' compensation, health insurance, office supplies, and other business expenses
In-depth knowledge and insights about critical issues and the data necessary to identify trends and inform decision-making
Brand visibility through unique storytelling platforms and promotional opportunities with regional reach
The Cincinnati USA Regional Chamber supports the growth of businesses in our 15-county Metropolitan Statistical Area (MSA). We serve all business sizes and industry types. We leverage our unique programming, relationships, and industry connections to help businesses thrive. We are working hard to make sure the lifeblood of our region, the business community, is set up for success.
Support the Local Business Economy
We stand behind the businesses in our region by providing access to varied programming, resources, and membership options that drive growth.
Strengthen the Region's Talent Ecosystem
We invest in the people who call this region home through leadership development programs, reskilling, HR consulting services, social connections, and more.
Champion the Region's Unique Assets
We produce large-scale community events that celebrate diversity, enliven the community, stimulate the local economy, and cultivate community building.
Produce Signature Business Events
We produce premier business events curated to bring leaders together in meaningful ways, advance dialogue about significant topics, and celebrate the achievements of those in business community.
Recognize & Celebrate Businesses and People
We amplify and celebrate the success and stories of businesses and leaders who have made their mark on the Cincinnati region. Their legacies make our communities better and inspire action.
We join forces with other organizations to advance the economic development of the region.
We are a membership organization that serves businesses located in the 15-county Cincinnati MSA. Big, small, or just getting started, we are here to support businesses of all shapes and sizes as we strive to grow the vibrancy and economic prosperity of our region.
The Chamber helps you understand what is happening in our region and how it impacts you and your business.
Recruiting Business Partner
Professional Staffing Solutions
There's a lot of work that this city needs, and professional and personal development is important, and the Chamber is leading the charge in that.
Global Marketing, Meetings & Events, and Travel Sourcing
I think another piece of the Chamber that was really important to me was the civic engagement in addition to how plugged in they are – of course – in supporting our business communities.
Regional Field Service Manager
The capacity that the Chamber has helped us with [and] allowed us to scale fast as well as connect to different industries.
Sr. Manager of Community Engagement
No one is as committed to the success of our region and the business community [as] the staff at the Chamber. There's really no more important voice for Cincinnati business than the Cincinnati Chamber.
Vice President of Public Affairs
I came to Cincinnati in 2012, and after a couple years here, I didn't want to leave. And I think that's a direct impact of everything that the Cincinnati Chamber does.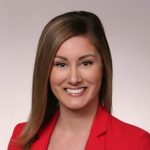 Director of Group Sales & Development
Meet Our Momentum Investors
To support you, we have developed three levels of membership, all individually designed to match your needs.