The region's young professional groups are passionate about strengthening, unifying and magnifying the Cincinnati region's young professional presence.
Want to get your YP group listed?
* = denotes HYPE Community
*ArtsWave Young Professionals
Calls on young professionals to improve Cincinnati through arts-focused volunteerism.
Association of Fundraising Professionals Young Professionals
AFP is committed to engaging young professionals and those new to building their fundraising careers. AFP looks to fully leverage YP skills and expertise, and integrate them throughout the profession including front-line fundraising, prospect researchers and more.
Boys Hope Girls Hope of Cincinnati YP Board
The mission of BHGH is to enroll academically capable and motivated children-in-need in an intensive multi-year program of academic preparation and character building. The BHGH Associate Board is a self directed group of highly motivated and altruistic individuals that provide support to the organization through several fundraising initiatives and personal mentorships of the scholars.
Cancer Family Care Young Professionals
This YP Board supports CFC through fundraisers and service work. The work of the YP board directly benefits families coping with a cancer diagnosis.
Cincinnati American Marketing Assoc. YP
Connecting young professionals with today's marketing leaders and companies.
Cincinnati Children's Young Professionals
To connect and engage young professionals at Cincinnati Children's Hospital Medical Center through events, education and community service, as well as educate CCHMC employees and promote our culture to the entire organization as a valuable resource.
Cincinnati Curling Club
A charitable organization with the purpose of promoting and developing the sport of curling and operating a curling club in the greater Cincinnati, Ohio, area.
Cincinnati Opera's Center Stage Board Associates
A program designed to promote and encourage the spirit of philanthropy and volunteerism towards Cincinnati Opera among regional young professionals.
Cincinnati Sports Leagues
CSL developes and coordinates athletic leagues, parties and special events to young professionals ages 21 to 36+ in the Cincinnati community.
Cincinnati Work Young Professional
The Cincinnati Works Young Professional plays an important role in advocating and fundraising for Cincinnati Works, ensuring that the organization has the means to fulfill its mission of eliminating poverty through employment.
*Cincy YP
Group of Cincinnati young professionals across several corporations who connect to create a stronger sense of community and collaboration in the city.
*Cincinnati Young Black Professionals [CYBP]
A network to acclimate, engage and influence young black professionals in Cincinnati.
Cincinnati Youth Collaborative Young Professionals Board
A group of early- and mid-career individuals who want to make a meaningful contribution to our region's fight against poverty while also offering networking and learning opportunities for our CYC Alumni, building leadership skills, broadening our professional network, and having a good time.
Community Action Agency Young Professionals
The Community Action Agency YP Group's goal is to support Community Action Agency's mission, improving lives from cradle to career. We provide this support for Community Action Agency through fundraisers, volunteer opportunities, and advocacy.
CrimsonAti Young Alumni
CrimsonAti is an active group of alumni, fans, parents and students from the University of Alabama that live and work in Greater Cincinnati.
CSO Encore
CSO Encore is for YPs looking to connect to our city's vibrant arts scene and to each other. We offer great music, fun happy hours and events, and educational and volunteer opportunities throughout the season. You are welcome here.
The Dragonfly Foundation Young Professionals Group
The Dragonfly Foundation YP Group supports the organization's mission to provide CARE while we wait for a cure.
Echelon
We are committed to supporting the work of The Salvation Army in Greater Cincinnati and Northern Kentucky. We believe in meeting human needs regardless of religion, ethnicity, gender, sexual orientation, or socioeconomic status. Together we have fun and empower one another through networking, fundraising, and volunteering.
*Give Back Cincinnati
Non-profit organization that engages young professionals through service and networking in Cincinnati.
*Habitat Young Professionals of Greater Cincinnati
Comprised of young, dynamic individuals ages 21 – 40 who seek to make affordable housing in our community a reality for all, and grow as leaders in the process.
Hispanic Chamber of Commerce Young Professionals Group
Indian American Chamber of Commerce Young Professionals Group
An organization committed to strengthening the collaboration between India and the Greater Cincinnati and Northern Kentucky region and giving back to the community.
Jewish Federation of Cincinnati Young Adult Division [YAD]
An organization that serves as a connector for all things young and Jewish in Cincinnati, helping young professionals find meaning and build relationships in all facets of life, from professional networking to religious services, cultural programs, communal dinners and happy hours.
Junior League of Cincinnati
Organization of women committed to promoting voluntarism, developing the potential of women, and improving communities through the effective action and leadership of trained volunteers.
Keep Cincinnati Beautiful Young Professionals Council
The first of it's kind for any Keep America Beautiful affiliate in the country, and the counter part to the more traditional, formal Board of Trustees, the YP Council empowers young professionals to participate and create their own vision for carrying out Keep Cincinnati Beautiful's mission.
LEGACY
Leadership organization for young professionals who wish to enhance the Greater Cincinnati and Northern Kentucky region.
Leukemia & Lymphoma Society | Tri-State Southern Ohio Young Professional Group
These young, dedicated professionals support The Leukemia & Lymphoma Society (LLS] by raising awareness, fundraising to support blood cancer research and patient access, and build a network of like-minded individuals who are passionate about creating a world without cancer.
Lighthouse Young Professionals Committee
The mission of Lighthouse Youth & Family Services is to advance the dignity and well-being of children, youth and families in need. Lighthouse P Committee supports the future of Lighthouse through education, volunteerism, and community engagement.
Make a Change YP Group
A group of young professionals that are looking to make a change while having fun. We host various opportunities to get involved in the community and to network with like minded individuals.
MS Leaders Challenge (National Multiple Sclerosis Society]
The MS Leaders Challenge is a fundraising competition among aspiring and seasoned leaders to raise funds for the National Multiple Sclerosis Society, give back to a great cause, and change the world for everyone affected by MS.
Ohio Society of CPAs Young Professionals Group
Partners Working Collaboratively – Emerging Leaders
Performs critical home repairs and services so that low-income homeowners can remain in their homes living independently and healthier in a safe, sound environment. The Emerging Leaders Board serves as an organization of young professionals and emerging community leaders committed to supporting the mission of PWC by promoting awareness and encouraging involvement through effective community action in the form of volunteer service, social fundraising and other advancement initiatives.
Red Shoe Crew
YP group for the Ronald McDonald House Charities Greater Cincinnati that allows members to
network with other YPs, plan and attend fun events, and raise awareness and money to help critically ill children and their families.
Sierra Club-Miami Group – Young Professionals Group
Special Olympics Young Professionals Group
The Children's Home of Greater Cincinnati
The CHOC Young Professionals Board is an energetic, effective and highly engaged group of supporters who increase awareness of the mission and assist program staff with their work. Members offer professional knowledge and skills for fundraising events, marketing initiatives, and various other special projects, while gaining valuable volunteer and leadership experience.
The Public Library of Cincinnati and Hamilton County: Index P
Make new friends, explore behind-the-scenes at the Library and see how the Library can help you in your everyday life, as well as your professional one.
UC Young Professionals
Keeping University of Cincinnati alumni engaged through networking, opportunities and professional resources.
ULI Cincinnati Young Leaders Group (YLG)
The ULI Cincinnati Young Leaders Group (YLG] aspires to be the region's leading young professional organization in the real estate and construction industry. Our mission is to provide educational programs and networking opportunities that lead to professional and leadership development for ULI members under the age of 35. We strive to foster idea-sharing, collaboration and thought leadership by connecting LGs, industry leaders and local universities.
Umu Igbo Unite Cincinnati
The Cincinnati chapter offers opportunities for cultural awareness, networking, and intellectual growth that preserve the Igbo heritage through the care and nurturing of each other, constructive discussions, activities, and showcases.
United Way LINC [Lead. Impact. Network. Change.)
Get behind worthy causes, make a difference you can see, and hangout afterward over food and drinks. LINC delivers unique volunteer events for people age 22-30 that elevate your community, connections and social calendar.
UpSpring Young Professionals Board
*Urban League Young Professionals of Greater Southwestern Ohio
Advancing the Urban League Movement through volunteerism, philanthropy and membership development. Providing YPs a platform to exchange ideas, learn and network with others
YPCA (Young Professionals Caring About Animals]
Volunteer group of young professionals who provide fundraising and service for the SPCA.
Young Education Professionals – Cincinnati (YEP-CINCY]
Young Education Professionals is a nonpartisan organization, created by and for young professionals, that connects tomorrow's education leaders through relationship-building, knowledge development, career and professional development, and community engagement.
Young Non-Profit Professional Network of Cincinnati (YNPN]
Cincinnati chapter of a network that strives to create a stronger, more diverse society through leadership development, events and service.
Young Professional Choral Collective (YPCC]
This Choir was born of the idea that there are a ton of Cincinnatians who sang in school or college but don't have a place for musical expression in their day to day life. YPCC strives to connect singers and audiences to great choral music through innovative performances and diverse repertoire.
Young Professional Green Team (YPGT)
The Young Professional Green Team is a new organization that supports the Civic Garden Center in its mission to build community through gardening, education and environmental stewardship.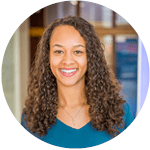 Want to get your YP group listed? Contact:
Kabrella Clark
Talent Connections Manager