We are working to ensure our region has the talent necessary for a Future City by focusing on its critical talent priorities to help attract and retain talent.
Solutions for our Region's Talent Priorities
Support Young Professional Talent
Welcome New Cincinnatians
Create Inclusive Communities that Enrich our Region
Grow the Tech Talent Pipeline
Find your Talent Solutions
We are committed to expanding the region's talent base by attracting new residents to fill available jobs, developing leaders, creating inclusive communities, and finding new ways to close the workforce gap.
Both the intern events were amazing experiences and I'm glad I got to network with so many interns from across the city. Soccer especially has been a long time passion of mine so I was especially excited to get the opportunity to watch a FC Cincy game live!
I had an amazing time at both CINC events and I was able to network with a lot of people. Thank you and the rest of the CINC team for hosting these events. They have really made my summer even more memorable.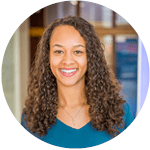 HAVE QUESTIONS? CONTACT:
Kabrella Clark
Talent Connections Manager