Intern Connections for Employers
The CINC program encompasses four events over the summer, tailored to enhance interns' personal and professional experiences while living in Cincinnati. Events are at no cost to interns or you and all interns are invited.
CINC's mission is to keep talented students living and working in the Cincinnati region. How? By targeting college and university students who are interning or co-oping in the region for the summer and exposing them to the many social and professional connections available to them within the area.
CINC was created in 2013 by the Cincinnati Chamber's C-Change Class 8. The program lives on through the Cincinnati USA Regional Chamber and a committee of local university leaders, young professionals and past interns representing a variety of organizations.
INTERalliance, Keith Koehne, Executive Director
Paycor, Alex Schutte, Senior Director, Marketing
NKU, Juliane Stockman, Director of Corporate Engagement
Cincinnati State, Maya Franklin, Cooperative Education Coordinator
Cincinnati State, Brian Hooten, Cooperative Education Coordinator
University of Cincinnati, Amy Atterholt, Partnership Development Coordinator
Miami University, Erin Dunn, Assistant Director of Internships
Western & Southern, Abbie Stein, Corporate Recruiter
Western & Southern, Diane Majrouh, Corporate Recruiter
Procter & Gamble, Carson Myers, Talent Acquisition
Greater Cincinnati Collegiate Connection, Janet Piccirillo, Executive Director
Total Quality Logistics, Jordan Minardi, Campus Recruiter
Total Quality Logistics, Madeline Gregoire, Campus Recruiter
CincyTech, Christin Godale, Director
Xavier University, Victoria D. Vogelgesang, Associate Director of Employer Relations
Mount St. Joseph University, Emily Merz, Career & Co-op Coordinator
Metro, Candace Edwards, Community Engagement Specialist
Cincinnati USA Regional Chamber, Kabrella Clark, Talent Connections Manager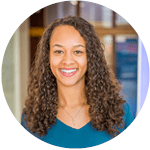 HAVE QUESTIONS? CONTACT:
Kabrella Clark
Talent Connections Manager